In an ancient sport traditionally reserved for men, 20-year-old female sumo prodigy
Hiyori attempts to revolutionize Japan's national pastime.
A NETFLIX ORIGINAL DOCUMENTARY
"GORGEOUS, CINEMATIC... NOT TO BE MISSED"
RISA SARACHAN, FORBES
"Powerful, cinematic... accomplished direction and beautiful cinematography"
ACADEMY AWARD WINNER - ROGER ROSS WILLIAMS
MATT KAY (SHOOTING DIRECTOR)
Matt co-founded WoLF (Walks Of Life Films) in 2012 concentrating on documentaries and commercial projects. In the past five years he's directed and shot a variety of docs, whether it be Egypt during the revolution and Arab Spring or a favela in Brazil during the World Cup. His work has featured on Ch4, BBC THREE and The Guardian.
DIDI MAE HAND (PRODUCER)
With a background in new, exciting prime time programs Didi has produced for the likes of Channel 4, BBC Worldwide, National Geographic Channel and Vice. She has spent much of her career seeking out quirky, empowering and unexpected stories, working to tell these in the most engaging and beautiful way.
CHI THAI (EXEC. PRODUCER)
Chi has been a Cannes Lions finalist three times over for her work in commercials. She is producing feature documentaries with Academy winning filmmakers Alex Gibney and James Gay-Rees; and produced short films that have competed at BAFTA and Academy accredited festivals.
ANDREW CARVER (PRODUCER)
Over the last 9 years Andrew has been producing documentary and commercial projects in over 16 countries throughout the world for a variety of clients including Virgin, Amnesty, Greenpeace and DFID. His work has been featured on BBC, ITV, Sky News, CNBC and widely online clocking up millions of views.
ELLIOT V. KOTEK (EXEC. PRODUCER)
Producer and co-director of the first ever feature film generated by social media, Elliot is the innovative producer and EP of feature length documentaries ("Queen Mimi," "140"), docu-series ("Superhuman," "On the Fringe," "The New Space Race," "Wrong," "Challengers," and "Coded") for Facebook Watch, National Geographic, Netflix, UpWorthy and FastCompany.
KARINA MICHEL FELD (EXEC. PRODUCER)
With over 18 years of experience in TV and Film, Karina is a respected member of the Producers Guild of America. Past credits include "The Us Festival 1982: The US Generation Documentary" exec. produced by Steve Wozniak and "Enough" (2017) which featured in The Lady Filmmaker's Festival and The California Women's Festival.
REBECCA GIN (CO-EDITOR)
Rebecca Gin is a editor specialising in documentary. She has two decades of experience editing factual content, music videos, news, branded content and sport. Rebecca is happiest when her Venn diagram has intersecting circles of great footage and strong female protagonists. Her clients include Vice, i-D and Sky.
ISABEL FREEMAN (CO-EDITOR)
Isabel has been working in documentary film for the last 13 years and was an associate editor on Edet Belzberg's Watchers of the Sky, which won the Editing Award at Sundance. She produced and edited the feature-length documentary Stephanie in the Water, which premiered at Hamptons International Film Festival, and edited Jesse Cain's Slow Burn, which premiered at New York Film Festival.
CHIKAYO "CHIKKI" MORIJIRI (LOCAL PRODUCER)
Having accumulated over 15 years of production experience working for both Japanese and international networks and news outlets, Chikki has a reputation as one of Japan's most prominent fixers. Her past work includes Vice's Gaycation, Netflix's Dark Tourist and recently Dogs: Scissors Down directed by Roger Ross Williams.
HINAKO ARAO (LOCAL PRODUCER)
Hinako has been line producing for the last five years. She specialises in documentary film and her clients include ARTE, SRS, Pro7 and the Discovery Channel. She particularly likes to focus on issues surrounding the environment or women's rights and relishes the challenge of acquiring typically tricky access.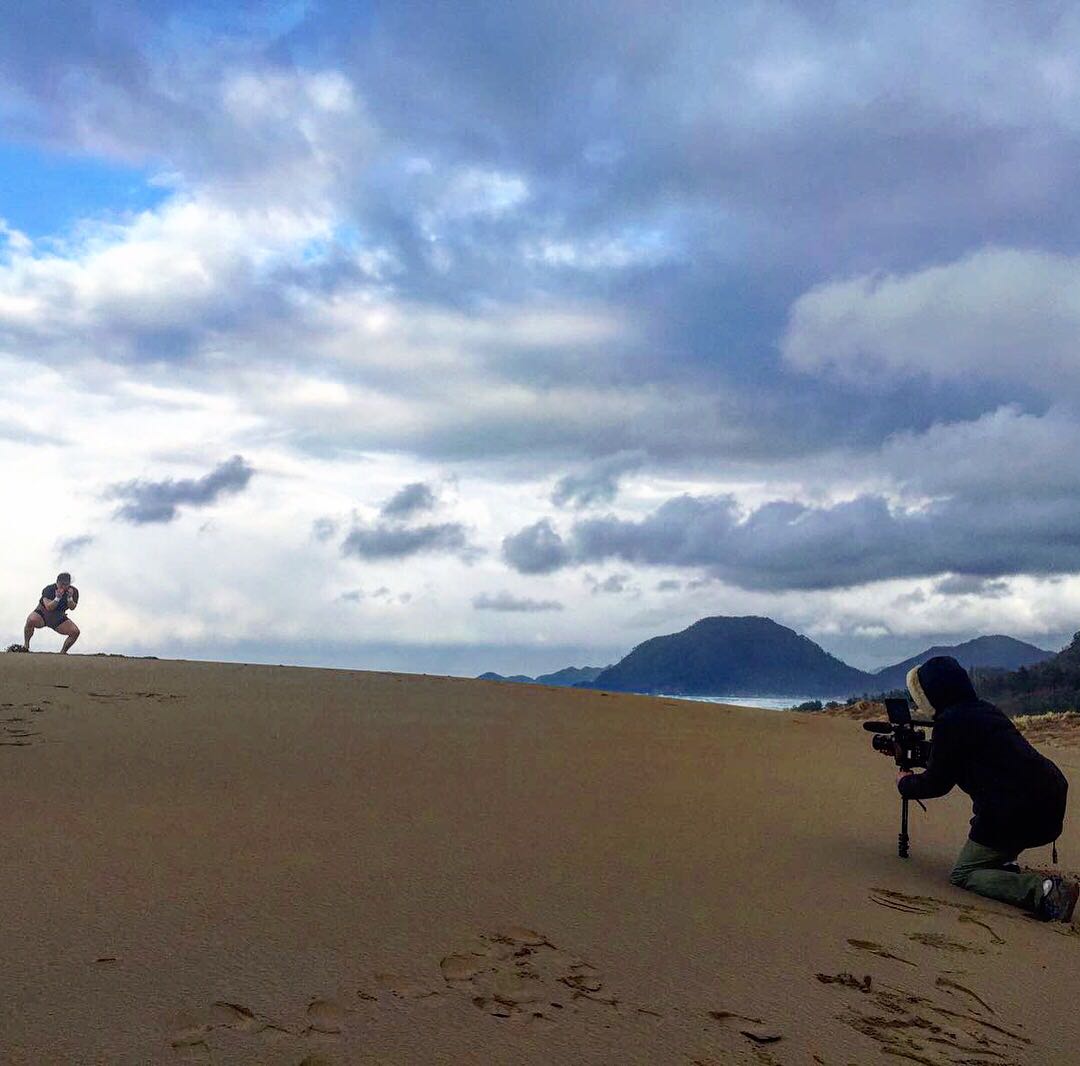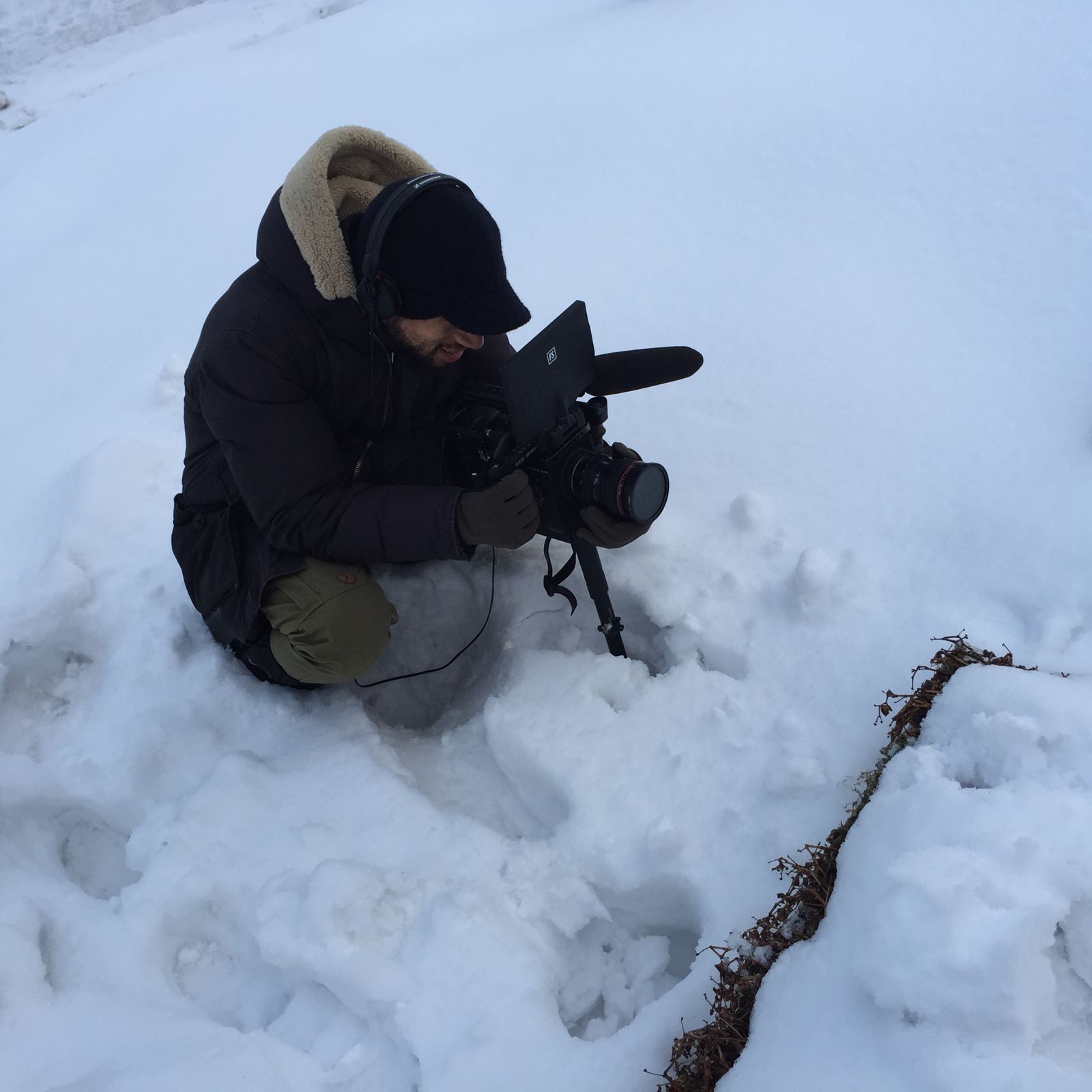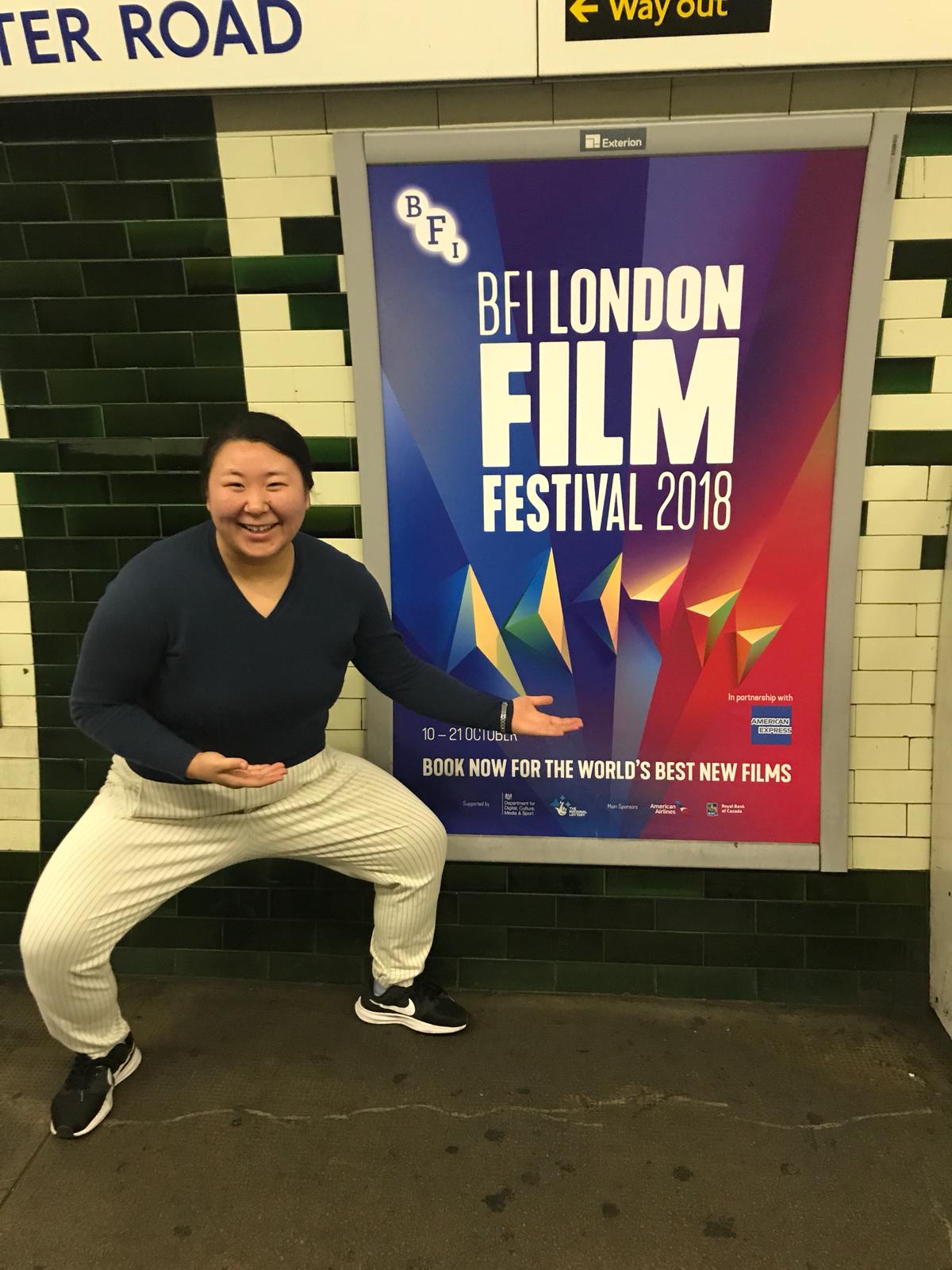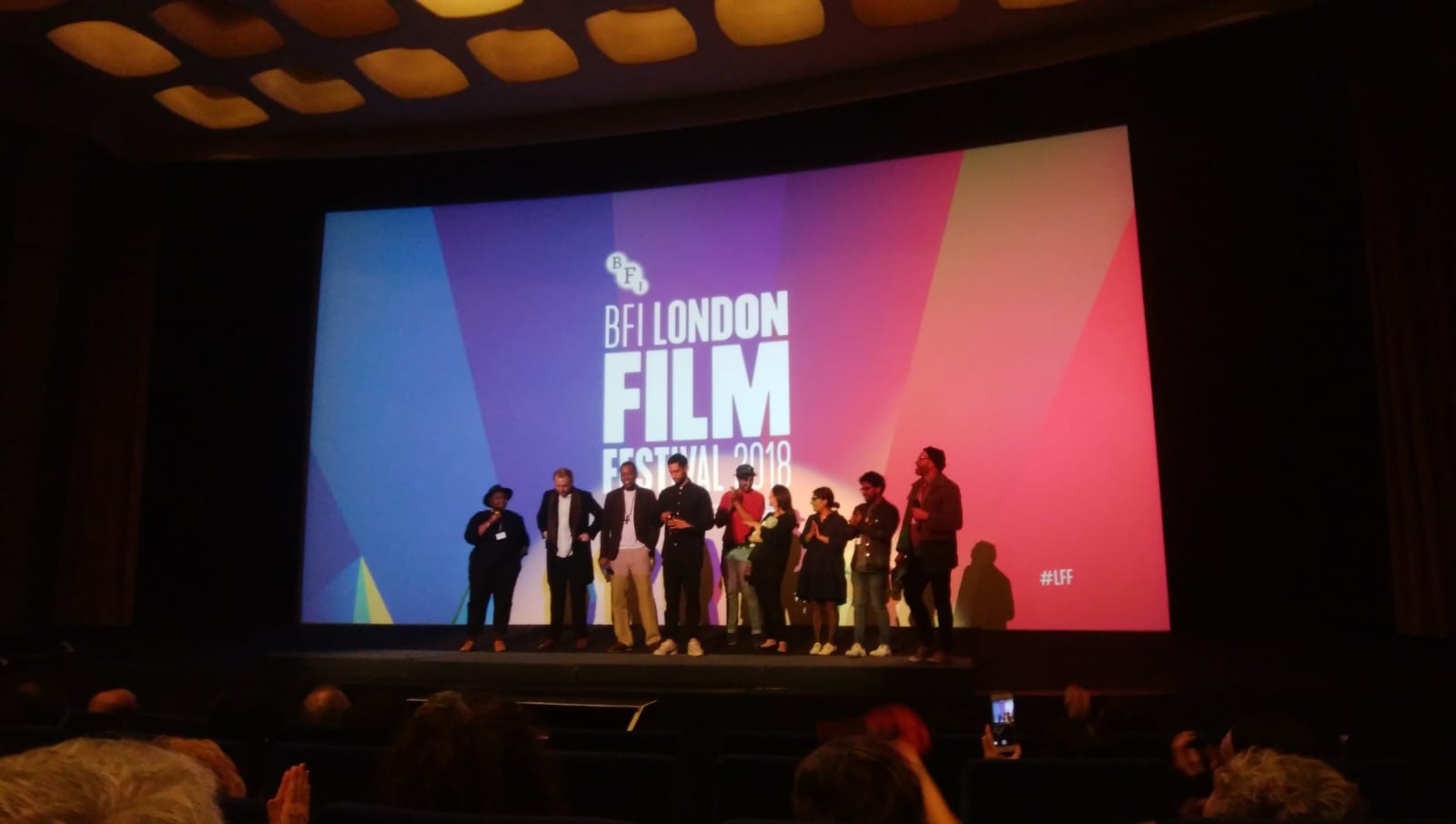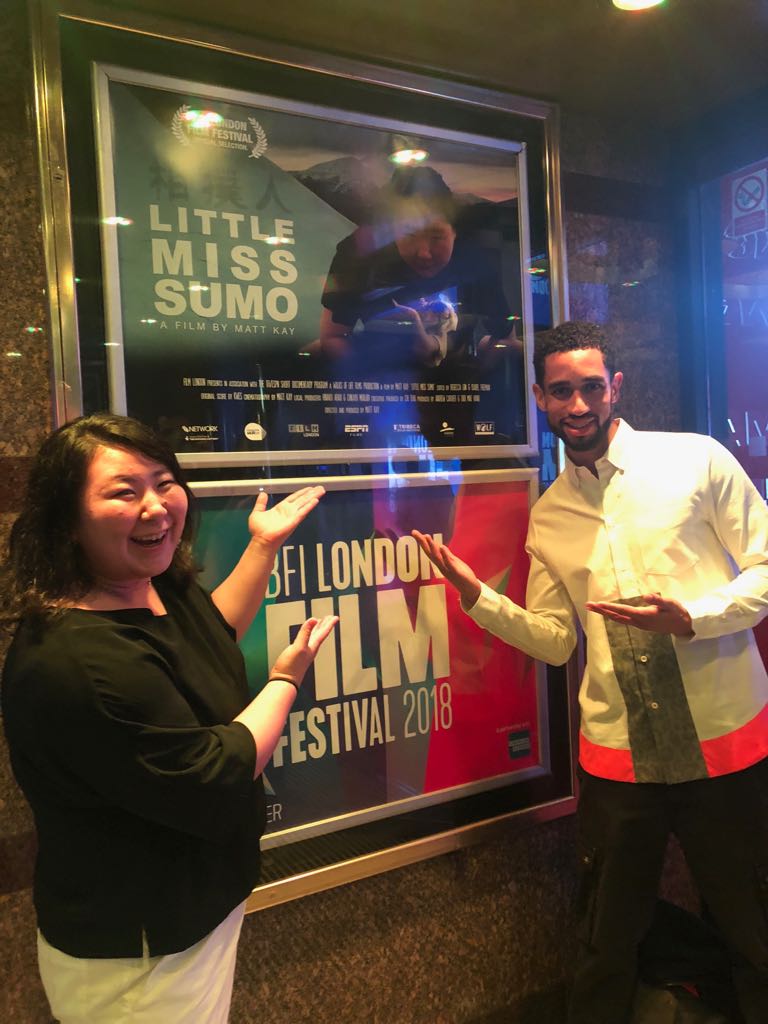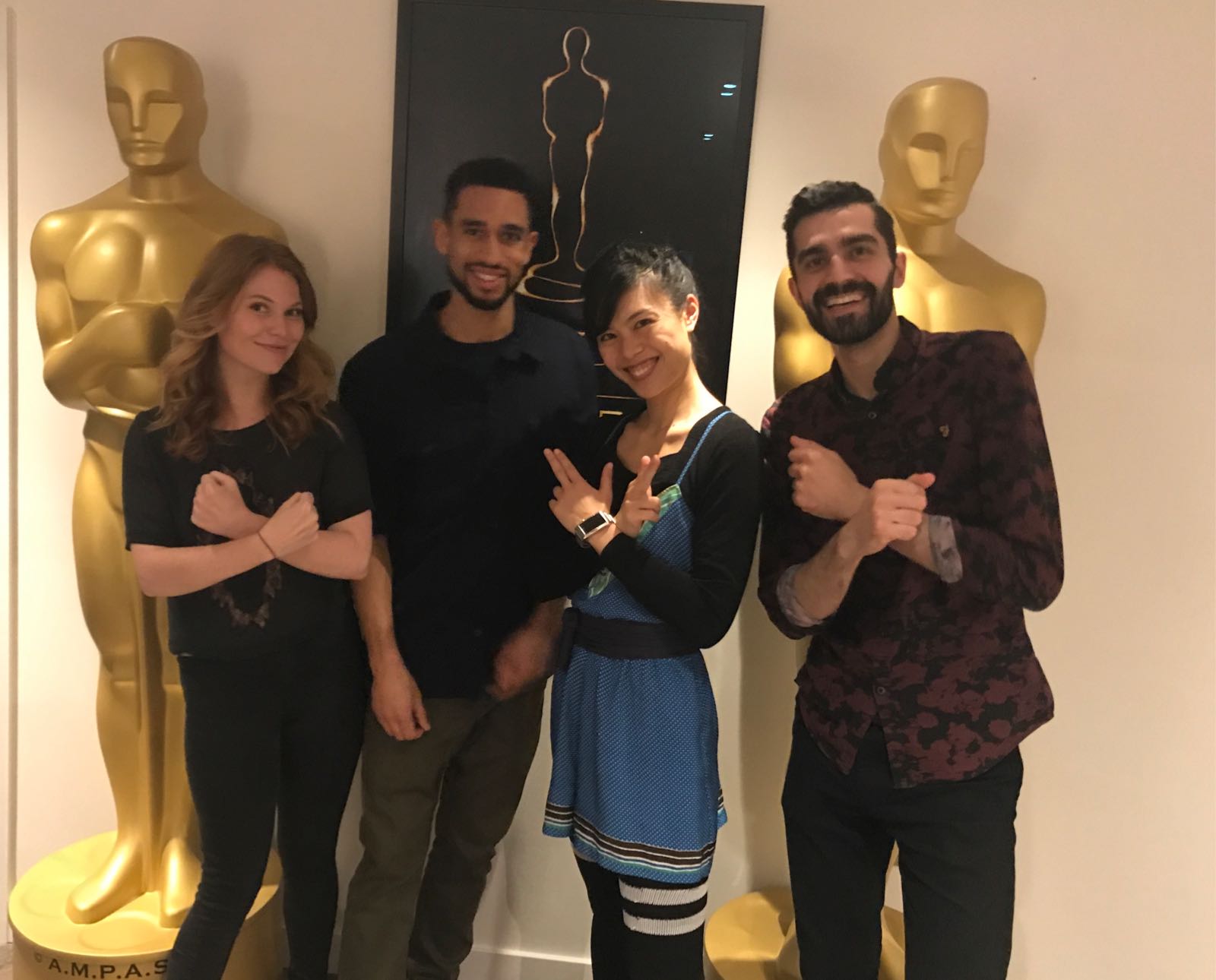 カラーグレーディング Colourist: Claire Winter
音響 Sound Design by: Morgan Muse, Dan Weinberg
音響助手 Assistant Sound Design: Andrew Harris
オンライン編集 Online Editor: Andrés del Caño
DI編集 DI Editorial: Emma Corbett
翻訳 Translators: Shuko Noguchi, Tsugumi Nakasako, Alice Vicentin, Ai Hanadate
フィルム・ロンドン For Film London
制作・人材開発部長 Head of Production & Talent Development: Jordan McGarry
企画部プロデューサー Development Producer: Angeli Macfarlane
プロデューサー(短編映画) Producer, Short Film Schemes: Josic Cadoret
制作・企画部オフィサー Production and Development Officer: Alice Whittemore
主演 Starring: Hiyori Kon
音楽 Original Score: Kwes
エグゼクティブ・プロデューサーExec. ProducerS: Chi Thai, Karina Michel Feld, EllioT V. Kotek
アソシエイト・プロデューサー Associate Producer:
Carol Ann Duffy, Omar Figueroa, Jim Jagger, J Durand, Kate West
現地プロデューサー Local Producer: Hinako Arao, Chikayo Morijiri, Yuri Yoshioka
撮影 Second Camera: David Allen, Shen Lin
撮影助手 Assistant Camera: 'Tiger' Che Wei Laio
録音技師 Sound Recordist: You Lung Lo
運営部長(ポストプロダクション)Director of Operations (Post Production): Ben Coulson
デジタル映像部長 Head of Imaging: Jack Jones
Hiyori Kon and the Kon family
Japan Sumo Federation
Japan Female Sumo Federation
West Japan Students' Sumo Federation
Ritsumeikan University
Susumu Kojima
Sawako Fukushima
Masumi Sakurai
Ritsumeikan Sumo Club Members
Yoshihisa Sano
Ai & Kazan Sudo
Wrestlers of Johoku High School Sumo Club
Tottori Municipal Junior High School
Tsutomu & Kazuyo Nishino
Yasunori Nishio
Shiso Ono
Kyoto Shimogamo Hospital Rehabilitation Department
Hideto Tsushima
Katrina Watts
Naomi Asakai
Misuzu Shiraishi
Jose Rodriguez
Michelle Hamada
Bryce Norbitz
Adam Neuhaus
Tristan Anderson
Roger Ross Williams
Nick Read
Lorenzo Saidi
Milly Riley
Simon Ratliff
Jasmine Brown
Jackie Kay
Fred D'Aguiar
Bevali Carver
Fiona Hand
Mayumi and Miku Yamanaka
Mine Momoka
Marina Arita
Kaiyukan Osaka Aquarium
Yoshiko Ebihara
Hiroki Hasegawa
Taro Urita
Taishi Nagao
Ohama Park/Sakai Parks Association
Tom Smith
Glen Bryan
Richie Spoons
Elise McCave and Kickstarter
Annie Ayres and The Mill
Toby Donnelly and ATC Management
Anna Jaskiewicz and Warp Records, Warp Publishing
Rachel Wexler and Jez Lewis
Megan Lee
Lana Wilson
Daniele Anastasion
Caitlyn Greene
Caitlin Burke
Derren Lawford


KICKSTARTER BACKERS
Many thanks to all our Kickstarter Backers who massively helped us to realise the film:
Aaryn Alessi-Warner
Adelle Lutz
Ajan C Zenia
Alastair Niven
Alexandra van Geel
Alex Hall
Alfonso Vázquez Camaño
Alice Bedlington
Alice Tebb
Alice Watson
Ali Hustwick
Ali Smith
Allan Beattie
Amanda Dalton
A M Smith
Amy Mulholland
Andrew Chan
Andrew Roscoe
Ann Gray
Athena Mandis
Ben Reichman
Blake Morr
Bodhilila
Bronyaur
Brouhaha
B Thompson
Cami J. Kidder
Charlotte Sawyer
Charmian Hearne
Christian Matyas
Cindy Wang
Cody Delorme
Colin McCallum
Damien Howell
Daniel Fletcher
Daniel Nesbitt
Dave Moutrey
David Chen
David Hooker
Denise Else
Desislava Kadra
Dianne Saunders
Dionne Spence
Di Slaney
Dom Best
Doris Stubbs
Dwain Confer
Ed Miles
Edmond Aggabao
Elaine Low
Elfego Baca
Ella Duffy
Eri
Eric Agena
Erika Volchan O'Conor
Erin Bart
Ernie Burnett
Evelyn Lee
Fredrik Andersson Niwong
Gadjuka
Gaetano Ruvolo
Geir-Arne Greger Eriksen
Geoff Hardy
Geoff Pusung
Gerda Stevenson
Guido Seibt
Guy Westwell
Hayato Yoshida
Helena Kennedy
Helen and John Kay
Helen Braithwaite
Hodaka Cokegucci
Hollie McNish
H Poulter
Hugh Nankivell
Iain Cunningham
Imtiaz Dharker
Ingrid Pollard
Ismael Mirabile
J_O
Jacob Bjorhus
Jade
Jane Young
Jason A Gibbs
Jason Lee
Jaxe Pan
Jayne Roscoe
Jeanne Phelan
Jeff Lotterman
Jeremy Swift and Mary Roscoe
Jessica Neill
Jessica Oughton
Jessica Roberts
Johan Holgersson
John Barker
Joleigh Doner
Jomicheal nelson
Joshua Wallace
Judith Smith
Julie Hesmondhalgh
Julie Sprehn
Jutta Schemm
Kaagamc
Katrina Rittershofer
Kelly Selby Jones
Kovács Róbert Dániel
Kristi Woods Edwards
Lana
Lauren Alexis
Lee Cheney
Letizia Casarotto
Liz Carruthers
Loic Babarit
Lotus Hannon
Louise Roscoe
Lucy Bolton
Luke
Lydia Okumura
Marcel
Marion Evans
Mark Hartsuyker
Martin Wiesinger
Maura Dooley
Maxwell Kay
Mel Harris
Michael Meloche
Michelle Van Setten
Mike Redman
Mike Whelan
Morgumi Laco
Nadim Saeed
Naomi Alderman
Naoya Nishimura
Nick Drake and Edward Gonzalez Gomez
Nick Purvis
Nicole
Olae Persson
Parami
Paul Ryan
Peggy Seeger
Phoenix Terran
Randy Burt
Raphael
Rebecca Harrington
Rebecca Kenyon
Richard Kichenama
Richard L. Haas III
Richard Menzies
Richard Roaf
Robert McEvoy
Rob Rinder
Roni Love
Rosa Vidal Doval
Roxy Rezvany
Ruthenia Dillon
Ruth Sapsed
Sacha Iskra
Saidya Najeib
Samantha Crane
Samantha Netzley
Samir Guglani
Sara Brayford
Sarah Bea Mish
Sarah Waters
Satoshi Hanyuda
Shark OFF
Shelley Day Sclater
Silvana Cizerle
Simon Jam Wall
Sinan Alili
Stefano Andreani
Steven Barnes
Terrence Woods
Thomas Angel
Thomas Schäfer
Tieg Zaharia
Torborg
Tzitzimime
Ulf Göransson
Vegard Borgen
Vivian Chan
Xuntar
Zenia Selby